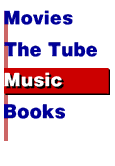 MAY 2000 | VOL. 4, NO. 5
FEATURES
- Scream 3 »
- Mr. Big »
- Platypus »
- Simõn Daniels »
RELATED ARTICLES
Dixie Dregs live show a portrait of high-end musicianship
LAST MONTH
The 42nd Grammy Awards once again blindly focus on the retread, remade and resurrected.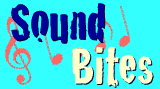 UPCOMING RELEASES
May 9
Bad Religion - "The New America"
Hanson - "This Time Around"
Billy Joel - "The Millennium Concert"
King Crimson - "The ConstruKction of Light"
May 16
Christopher Cross - "Red Room"
Peter Frampton - "Live in Detroit"
Juliana Hatfield - "Beautiful Creature"
Motorhead - "We Are Motorhead"
Pearl Jam - "Binaural"
Phish - "Farmhouse"
Sonic Youth - "NYC Ghosts & Flowers"
Britney Spears - "Oops!...I Did It Again"
Veruca Salt - "Resolver"
May 23
A Perfect Circle - "Mer de Noms"
Catherine Wheel - "Anybody Hurt"
Alice Cooper - "Brutal Planet"
Eminem - "The Marshall Mathers LP"
En Vogue - "Masterpiece Theater"
Don Henley - "Inside Job"
King's X - "Please Come Home...Mr. Bulbous"
matchbox twenty - "Mad Season by matchbox twenty"
The Charlie Watts Jim Keltner Project - "The Charlie Watts Jim Keltner Project"
- © 2000 ICE Online
Album Reviews
Reviews of the latest releases by Scream 3, Mr. Big, Platypus, Simõn Daniels
KEVIN RIDOLFI
---

Rating: B-
(Wind-up)
18 Tracks
Time: 73:02
Buy It today

---
SCREAM 3 - Movie Soundtrack
Traditionally a movie soundtrack, while serving as the definitive musical backdrop for a film, captures the movie's mood and energy, and engraves various scenes into memory. Soundtracks should stand the test of time, becoming easily recognizable as an integral part of the film. John Williams' great scores define a number of classic films from Star Wars to Jaws. Pop music has its fair share of successes as well including Top Gun's perfect, adrenaline-pumped soundtrack and the tone-setting companions of the first two The Crow films. Scream 3 fails this tradition by ignoring its potential and falling back on rehashed, seemingly cloned music.
With Creed, the current mantle-bearer of reflective rock, at the reigns as executive producer, the soundtrack for Scream 3 should have been one of the great albums of the year. Instead, they slip into the now popular trend of using a movie soundtrack as a marketing springboard for already released albums. Why else would Creed, with all their executive power, open the album with a track, "What If," that appears second on their current release Human Clay? It's almost as if the soundtrack is now a completely separate entity from the movie whose name it borrows. Most soundtrack songs don't even make it into the movie score anymore, at best they are played during the closing credits.
Scream 3 serves, basically, as a compilation of modern hard rock: bombastic rhythms, ultra-angry lyrics, techno influence and simplistic guitar "melodies." Much of the album is quite frankly unoriginal and indistinctive -- the featured artists, with a few exceptions, sound too much alike to really make a lasting impression. Obviously cloning goes further than just sheep these days. Two of the bigger administrative disappointments are the inclusion of Fuel's "Sunburn," a track that was originally released two years ago, and the radio edit of Godsmack's "Time Bomb," which is the current release off their debut album. Is new music too much to ask?
Of the original songs on the soundtrack, Sevendust is the highlight with their powerful "Fall." Coal Chamber's "Tyler's Song" stands out too, if for no other reason than it is technically an original release. Techno addicts Static X contribute the solid "So Real," which is actually better than most of the songs on their trite Wisconsin Death Trip album, and Powerman 5000 is entertaining as usual on "Get On, Get Off."
This rehashed music selection actually oozes irony considering Wes Craven's tongue-in-cheek borrowing from old slasher movies. Creed missed Craven's point, though: the Scream series has been a parody of unoriginality all along. Scream's soundtrack is the butt of its own joke.
-------------------------
---

Rating: B-
(Atlantic)
11 Tracks
Time: 45:19
Buy It today

---
MR. BIG - Get Over It
Mr. Big basically maintains its course on their fifth release (their first since 1996), Get Over It, but grows a little soft along the way. Mr. Big's unique, bass first approach, rears its head immediately on the opening track, "Electrified." Bassist extraordinaire Billy Sheehan weaves his way into the fabric of the song with very expressive and melodic bass lines. Balanced with rock solid drumming and sing-a-long choruses, this is the definitive Mr. Big sound regardless that their best known song is the 1991 acoustic candy offering "To Be With You."
Unfortunately Get Over It can't hold this intensity for the duration, relying instead on a number of forgettable ballads. While the ballads showcase Mr. Big's knack for catchy melodies, they do nothing for the energy and vibe that the band normally exudes. Sheehan doesn't have as much room to roam on offerings like "Superfantastic," the first single, or "My New Religion." The Mr. Big sound relies on the bass interacting so beautifully with the guitar, without it (or with a reduced role) they sound more like four '80s refugees than the crack musicians that they are.
New guitarist Richie Kotzen (former of Poison), though acclaimed in his own right, actually seems to hurt the band's sound as his playing is a lot mellower and safer than predecessor Paul Gilbert. "Try to Do Without It" is almost Black Crowes like in feel as a result.
They apply the Mr. Big basics on "How Does It Feel" and "Dancin' With My Devils," both of which showcase that fabulous guitar/bass interplay. The melodies dance seamlessly around each other, jumping from Sheehan's rolling magic to Kotzen's accented coloring. These moments make the album worthwhile, the ballads almost forgivable.
Mr. Big will probably never again reach the fleeting success they had nine years ago, but they remain mostly true to their signature sound on Get Over It and that should make their loyal fan base happy.
-------------------------
---

Rating: A-
(InsideOut Music)
8 Tracks
Time: 45:43
Buy It today

---
PLATYPUS - Ice Cycles
Platypus, a progressive supergroup born from Dream Theater, avoids the sophomore jinx with Ice Cycles, an extremely cohesive album that remains thematically consistent from start to finish. And surprise, surprise they unleash some inspiring performances along the way.
As good as their first release When Pus Comes to Shove was, Platypus tops themselves by making a great album this time rather than just a collection of good songs. Here, each track compliments the next, fitting into the dark, introspective theme of the complete work. The band, which consists of members of Dream Theater, Kings X and Dixie Dregs, focuses on setting the proper mood for each composition while experimenting with effects and style. Lyrically, Ice Cycles examines introspection ("Oh God"), miscommunication ("Better Left Unsaid"), depression ("Cry") and yearning ("I Need You").
As with the debut album, guitarist Ty Tabor leaves his mark all over this work. His distinctive vocals capture emotion so perfectly -- although it is strange to hear the voice of Kings X with out the trademark harmonies.
But don't be fooled by Tabor's influence; this is a group effort. The instrumental "25" demonstrates Platypus' ability to set mood and texture in a song. It would be interesting to see them use their considerable skills to score a movie. While they keep the overindulgent, selfish playing in check for much of the album, unlike their counterpart supergroup Liquid Tension Experiment, they still stretch their wings in the appropriate places. They just know how to pick their spots. Of course, they still include a 10 minute showcase, "Partial to the Bean," just to prove that they still have the music chops when necessary.
-------------------------
---

Rating: C-
12 Tracks
Time: 48:06
Buy It today

---
SIMÕN DANIELS - Human Being
The independently released debut album by Simõn Daniels, Human Being, is a decent attempt at unique artistic expression, but falls short of its musical goals.
Daniels, a native of Brazil, moved to America after becoming frustrated with attempts to turn him into a "teen idol." He produced Human Being with self-expression as the goal rather than commercial gain. The decision to turn his back on past commercial successes, including work with the band Flood, led to his self-producing and playing all of the instruments on his solo debut. In short, this was his project; his expression and in his mind was best captured alone. One has to wonder: why promote the album then?
While Daniels' voice and guitar work is passable and expressive, he would have been better served to hire a couple of studio musicians to form his rhythm section. The drums throughout Human Being are very thin and indistinctive, which detracts from the pace and emotion of the songs. "Hand in Hand" has an interesting feel, but the drums sound like an in-store Casio demo. Adding depth and expressiveness to the bottom-end would add much needed texture to the album as a whole. Along those lines, while his voice carries the emotional messages of the songs well, it sits far too low in the mix, dampening its effectiveness.
Human Being has its moments, particularly on "Jinx" and "Human Being," with valiant attempts to keep the style of album constantly changing. Keeping with the overall theme of maturation, Daniels delves into the different stages and trials of his life including addiction ("Chemicals"), perseverance ("Can't Afford to Back Down") and disappointment ("Jinx"). Unfortunately the album loses its pace after the strong start of "Jinx" and becomes unremarkable, even banal, by its close.
For similar emotional explorations and stylistic shape-shifting, one would be better off with Nuno Bettencourt's "Schizophonic," a more engaging, well-rounded album.
---
KEVIN RIDOLFI, a graphic designer and Web programmer from Pawtucket, Rhode Island, is the creator and editor of Renaissance Online Magazine.