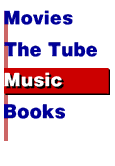 APRIL 1999 | VOL. 3, NO. 4
FEATURE | Platypus | Eve 6
ALSO | The Black Crowes
Dave Matthews and Tim Reynolds

LAST | Lauryn Hill's Gram Slam
ARCHIVES | Music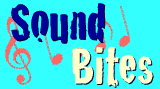 Grading from A-F
THE BLACK CROWES
By Your Side:
More of the same from the Generation X version of the Grateful Dead. The Crowes seem to be a one trick pony now: a deep bluesy sound with less than memoriable lyrics. The song remains the same indeed. These song titles could be interchanged with any other Crowes album without breaking stride. Of course, consequently, if Crowes fans will love the album because nothing has changed. B-
DAVE MATTHEWS AND TIM REYNOLDS
Live at Luther College:
The Dave Matthews Band gets noticed for it's runaway parade sound and a lot of times Matthews' lyrics get lost in the fun. Here, with only friend Tim Reynolds, Matthews lowers the volume and plays the front porch storyteller. This two disc release shows the emotion and melody behind Matthews songs. The songs sound fresh and new in this acoustical setting with "Tripping Billies", "Satellite" and "Say Goodbye" coming across much better without the parade. A
- Kevin Ridolfi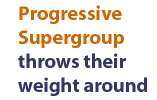 ---

PLATYPUS
When Pus Comes to Shove
(Velvel)
10 Tracks | Running time: 51:33
Rating: A-
BUY IT


---
KEVIN RIDOLFI
The members of progressive rock mantle bearer Dream Theater aren't content to sit back and gather dust between albums. To pass the time between recording and touring each of the band members has participated in fabulous offshoot projects over the last couple of years. After their band mates success and indulgence in Liquid Tension Experiment and the Rush tribute, bassist John Myung and keyboardist Derek Sherinian want a little something on the side to call their own.
Enter Platypus, the latest in a line of progressive rock super groups. Myung and Sherinian combine talents with drummer Rod Morgenstein (Dixie Dregs) and Ty Tabor (King's X) to produce a fun and masterful - if sometimes over the top - musical exploration. While Liquid Tension Experiment was all about stretching the self-indulgent boundaries to the mind numbing point of breaking, Platypus focuses heavily on the songs rather than on a lengthy jam happy hour.
The lyrical and melodic threads are due in large part to the skills of Tabor, whose regular band King's X sets new standards for hard rock harmonies and the perfect blending of arrangements. His mark is all over this album from his distinctive vocals to the ringing guitar runs.
Platypus isn't just a rehashing of the King's X style however. These top notch musicians romp happily into many styles that they aren't able play in their "day" bands. "Blue Plate Special", an instrumental, has a nice 70's fusion feel to it from the throbbing bass lines to the theme and variation guitar and piano interaction. Chick Corea take note: these guys can play. They quickly change gears with "Chimes", which has a heavy new age calmness, then back to solid guitar driven rock on "Willie Brown".
If there is a friendly competition within Dream Theater, I would say that as a listening experience from beginning to end Platypus beats out Liquid Tension Experiment. Tabor and company still show off some incredible chops, but contain it wonderfully into a solid song structure. Liquid Tension Experiment, while brilliant at times, bludgeons you with their odd times and smothering arrangements.
---

---

EVE 6
(RCA)
11 Tracks | Running time: 38:27
Rating: B
BUY IT


---
KEVIN RIDOLFI
There are two current trends in modern rock: the bands are getting younger (either that or I'm getting older quickly) and becoming more and more faceless. Eve 6, part of the wave of late teen successes, fits both bills perfectly.
Their debut album shows promise with tracks like "Inside Out" and "Leetch", both of which are getting heavy rotation on rock radio, but only time will tell if they will be able to followup. Too many bands - Tonic, Days of the New and Sponge come to mind - record one well constructed album and then fade quickly.
Eve 6 owes their style to the early days of grunge, yet like Fuel has watered down the intensity and softened the anger behind the lyrics. That isn't to say that Max Collins' (bass, vocals) lyrics are bad because they're not. He shows a quite expansive and thoughtful range in his writing and manages to present a scene through vivid, yet abbreviated description. Quite an achievement for one so young.
The overall quality (although too short) of their music will become a moot point if they fall victim to the famed sophomore slump. The problem with young bands is that they dissolve at the first sign of difficulties. For evidence, take note of Travis Meeks' (Days of the New) egotistical, spoiled tantrum-like firing of his band members last summer. If Eve 6 can avoid the curse of the faceless 90's band, they will be interesting to watch as they mature and experience more of life.
KEVIN RIDOLFI of Pawtucket, RI, is the creator and editor of Renaissance Online Magazine. He can be reached at

[email protected]