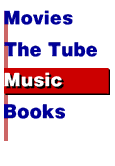 JULY 1999 | VOL. 3, NO. 7
FEATURE
Limp Bizkit: Rock's Facelift
ALSO THIS MONTH
No Boundaries benefit
Liquid Tension Experiment
Alice In Chains
LAST MONTH
Remastered Frank Sinatra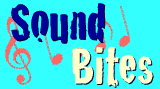 Grading from A-F

LIQUID TENSION EXPERIMENT
2:
The progressive rock supergroup featuring Tony Levin, John Petrucci, Mike Portnoy and Jordan Rudess return with the second installment of their fast-paced, technical wizardry. As with their eponymous debut album, "2" boasts long ("When the Water Breaks" is almost 17 minutes long), self-indulgent performances that can easily overwhelm fans of radio friendly pop. Make no mistake, this group is comprised of some of the most technically talented musicians around, but they subscribe to the more is more philosophy and record for the sheer pleasure of challenging themselves.

While the musically saavy will be able to listen to "2" and appreciate the complexity of the odd meters and the carefully interwoven themes, the average fan will be turned off by the sheer weight of the work. The group's name says it all as this is an experiment indeed - much like the surreal artist who survives by painting houses by day. B+ [Buy It]

ALICE IN CHAINS
Nothing Safe:
As one of the Seattle bands that helped reshape rock's landscape in the early 90s, Alice In Chains has produced an impressive library of angst-ridden, soul searching pounding rock. "Nothing Safe", a preview of the band's forthcoming four-disc boxed set, showcases their unique, bass-heavy style with a varied selection of tracks from all of their albums except "Sap" as well as three previously unreleased songs - including "Get Born Again", which is receiving heavy play on rock radio.

"Nothing Safe" shows how easily Alice In Chains could combine thoughtful lyrics with aggressive, grinding guitars. It is impressive to find songs like the heavy "Man in the Box" along side the tender "No Excuses". With such boundless range and emotional depth, it is a shame that the band hasn't been able to produce a complete studio album in years (due to various addictions and health problems).

In short, fans of Alice In Chains will love this album, but there's nothing to convince non-fans to convert. A- [Buy It]

- Kevin Ridolfi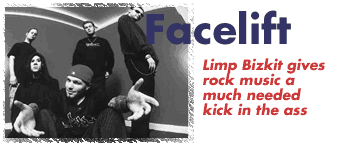 ---


LIMP BIZKIT
Significant Other
(Interscope Records)
16 Tracks | Running time: 62:51
Rating: A
BUY IT


---
KEVIN RIDOLFI
For a few years rock has needed a giant kick in the ass - something to give it back the edge and energy that rap had stolen. After all, Billboard's charts have been dominated by candy pop, hip hop and even - the greatest of horrors - country. The rock genre hasn't been able to boast a widely popular mantle bearer since Metallica toned down their act and Pearl Jam started hanging out with Neil Young.
Finally, a group of bands led by Korn and Rage Against the Machine realized that the future of rock wouldn't built on a resistance to outside influences, but rather would thrive as the proverbial melting pot that describes America itself. The recipe for success hinged on the borrowing of styles and songs, eventually epitomized by Limp Bizkit covering George Michael's "Faith" in hardcore style on their 1997 debut album, "Three Dollar Bill Y'all". With the public's interests so deeply divided, genre-crossing albums had the best chances to succeed.
With their latest release, "Significant Other", Limp Bizkit has come close to perfecting an infectious sound that will help carry rock into a new millennium. While the Jacksonville, FL quintet showed great potential with their first album and subsequent tour with Korn, they were, for the most part, missing the hook that would draw listeners in and keep them intrigued for an entire album. Save for "Faith" and "Counterfeit", "Three Dollar Bill" was largely unspectacular due to a strange lack of melody. However, sales of 1.6 million confirmed the band's potential, and ultra-ambitious lead singer Fred Durst and bandmates moved on, picking up valuable bits at every turn.
"Just Like This" and the first single, "Nookie" prove the maturation of the band's sound right off the bat. Combining tight, danceable rhythms with wonderfully catchy melodies, Limp Bizkit has managed a shockingly successful blend of hardcore hip-hop and metal. In fact, in the spirit of community, rapper Method Man and Korn's front man Jonathan Davis make guest appearances. This is the sound of the future - modern rock is no more, a millennium rock has begun.
With the rap-influenced lyrics of Durst and the electronic mixes of DJ Lethal, Limp Bizkit sets an angry, yet contemplative tone, on tracks like "Break Stuff", a rant about those days when you wake up pissed off for seemingly no reason. This isn't high-brow literary writing, but it reaches a huge audience that doesn't really care that Jewel is still reeling from parental abandonment or that life on Nickelodeon must have been hell for Alanis Morrisette. Besides, music is about feeling, not overthinking, anyway - and you can feel Limp Bizkit in your gut.
Now, as Durst embarks on a secondary career as a vice president for Interscope Records, the millennium rock sound will become even more prevalent with each new band he signs. One Durst discovery, Staind, has already begun making waves. Ten years from now, looking back, Limp Bizkit and Korn could very well be seen as the most influential bands of the end of this decade. By opening up the world of music to every imaginable influence, the boundaries are infinite. Artists can explore influences freely, while fans won't be segmented into specific radio formats.
---
No Boundaries Benefit
---


NO BOUNDARIES
Kosovan Refugees Benefit
(Epic Records)
16 Tracks | Running time: 67:46
Rating: B-
BUY IT


---
KEVIN RIDOLFI

Normally on benefit and tribute albums, there are are few great tracks mixed in with pointless drivle. "No Boundaries", the modern rock benefit for the Kosovan Refugees, is no different and consequently the cause may suffer.

While it's hard to criticize a benefit too much, given the charity of the project, one has to question the inclusion of a muddled Alanis Morissette live track or Sarah McLachlan's too generic live version of "Mary". In my mind, the tracks on a benefit should capture the spirit of the work. Much of "No Boundaries" is just tossed off B-Sides and rarities, which is fine for individual fans but won't bring in many proceeds for the refugees.

Pearl Jam, who sometimes strives too hard to be political, opens and closes the album with two excellent covers. "Last Kiss", which up until now was available only to members of their fan club, is a sweet remake that has been getting heavy radio play. "Soldier of Love", along with Rage Agsinst the Machine's cover of Bruce Springsteen's "The Ghost of Tom Joad", best captures the atmosphere and emotion of the refugee experience. These songs are the type of material that should be included: emotional pieces that could, with slight modifications, be a soundtrack for the lost love and shattered humanity of a people without a home.

Then, of course, falls the mediocre tracks that only fans of the bands will treasure. A surprising track by Black Sabbath lies sandwiched between Korn's uneffective remix of "Freak on a Leash" and Bush's unemotional acoustic "Come Down", which had the potential to be a stronger presence. The veterans Black Sabbath seem entirely out of place on this collection, aided by the decision to use a remix of "Psycho Man" as their contribution. Their "War Pigs" would have been a much more appropriate selection. Peter Gabriel wins the least ambitious effort award as he supplied "Black Paintings", which is straight off one of his studio albums.

Credit should be given to the organizers for sticking with the old timer theme one more time by allowing Neil Young to shine. Young adds a heartfelt live version of "War of Man", which fits the album's cause well.


KEVIN RIDOLFI of Pawtucket, RI, is the creator and editor of Renaissance Online Magazine. He can be reached at

[email protected]