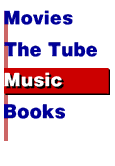 JANUARY 2000 | VOL. 4, NO. 1
FEATURE
Review: Mary Lou Lord Live at the Tune-In
ALSO THIS MONTH
Last Thoughts On Rick Danko
LAST MONTH
Rage Against the Machine returns amid controversy and great music
Rock's Girls and Boys Indulge Their "Deepest" Diary Doodlings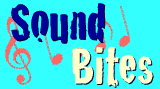 MARY'S MUSIC
Albums
Got No Shadow
Martian Saints
Mary Lou Lord
Compilations
Modern Day Storytellers
Respond
Safe & Sound
Saturday Morning Cartoons' Gre
Slice Of Lemon
Yo-Yo-A-Go-Go '94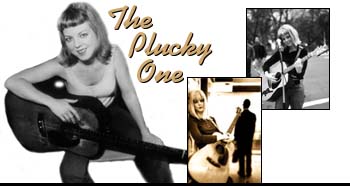 ---

MARY LOU LORD
Live at the Tune-In

December 17, 1999
New Haven, CT

---
KRISTEN HAVENS
NEW HAVEN, CT -- Mary Lou Lord is, in many ways, exactly what one would expect from a froth-pop folkie with a gentle voice: she's a small-boned, blue-eyed blond with a slightly battered Martin and a dime-store sense of fashion. But for an itinerant pop singer who got her start in the famously crowded Harvard Square, she seems surprisingly nervous at the Tune-In tonight. That both the room and the crowd are modest in size seems to make little difference.
The girl with the dulcet pipes pulls hard on a cigarette as she paces the venue. When she finally makes her way to the stage, she passes a table of fans who try out a tentative "Hi." Lord acknowledges them with a silent wave. She then sets up her amp, plugs in, and gives a timid introduction: "Hi, I'm Mary Lou Lord ... thanks for coming out tonight." Her audience of sixty, most of them teens and twenty-somethings, wails enthusiastically. Lord smiles for the first time since her arrival. Still, her speaking voice is endearingly small. "I'll be working without a set list, so please yell out requests."
During the ten songs that follow, Lord warms up by degrees, parceling out sometimes giddy anecdotes along the way. The fans, who spoke at a minor din through the three opening acts, remain silent for each piece, exploding softly every five minutes to petition for individual favorites. The most frequent repeat offender is something called "Speeding Motorcycle." Lord sighs, then smiles, shaking her head slightly. A girl in the front row asks, "Don't you like that song?" "Yeah, I do like that song. But the newcomers came in and butted it out. They said 'You get to the back of the bus.'" At this point, Lord moves the capo, re-tunes, strums a few chords and then stops what she's doing to tell a little story about her discovery of Daniel Johnston ("brilliant!"), whose strange, effeminate vocals and a-chordal strumming sent her reeling to the nearest record store to buy up everything they had. "He changed my life, really. Before that I was this really dorky folk singer. I mean I was awful, just really awful." The momentary humble rhapsody ends and Lord plays Johnston's song with her trademark coy wistfulness. She finishes and the audience claps appreciatively.
"Any more requests?"
"'Sayonara'!," shouts a tall fellow by the bar.
"I heard something," Lord begins to strum the guitar distractedly, for all the world acting like she didn't hear him. "Let's see. I was fucking around with this song the other day, now I'll fuck around with it here." She then plucks out an upbeat, foot-stomping ditty suitable for a contra-dancing convention: "She had a red, red scarf around her neck, her eyes were green, her hair was black." When she finishes she marvels at the audience's silence. "I don't remember it being so quiet the last time I was here. I remember some people over near the bar, talking about something they got here for dinner. All I could hear was 'Well, the shrimp was pretty good, but I don't know about the haddock.' Thank you for being such a polite little group."
Lord, a Salem, Massachusetts native and a Berklee College of Music dropout, knows a little something about performing for an indifferent audience. A self-proclaimed folk fanatic, she spent years pounding the pavement as a regular street performer in the Boston area before landing contracts, first with Kill Rock Stars in Olympia, WA, and later with her current label, Work Group. The artist bio on Epic Records' official Mary Lou Lord website states that "Mary Lou regularly finds herself on the platform of Park Street Station in Boston, oblivious to the smell of diesel hanging in the air." And so goes the lore. Ascribing such humility to a hard-working artist who's finally roped a cash cow (or calf) just smacks of packaging. But whether or not Lord busks nostalgic from time to time is irrelevant -- the spirit of the thing remains. She is first and foremost a quiet crooner fixated on heartache, headaches and the open road.
"Do they have much busking here in New Haven?" Lord asks, referencing her former profession. The audience mumbles a nearly inaudible negative. "There's always that one guy ... they usually park themselves in front of the Bread and Roses ... this new song is dedicated to that one guy." Lord launches into an empathetic tune about a frustrated street singer, painting a weary picture with the detailed brush strokes of someone who's been there: "You stood in the corner for a long time, people passing by give you nickels and dimes ... they think you're wild but you've got no record, you ain't famous." Though the song is painfully earnest, Lord's heart-on-sleeve stance ("If you need a friend, give me a call") is a hit, rewarding her with another round of affectionate hollers.
"Any more requests?" She pauses to entertain five to ten titles before giggling appreciatively. "Just checking to make sure a few of you know who I am." After clearing her throat with a surprising noise best described as a horse's bray, she continues with a selection of covers: a tender, almost gossamer-thin rendition of Springsteen's "Thunder Road," followed by Elliott Smith's "I Figured You Out" ("A depressing breakup song, in a not-so-depressing package"), The Bevis Frond's "He'd Be a Diamond" ("Same shit, different day"), and Richard Thompson's "1952 Vincent Black Lightning." After the Thompson song, Lord thanks the audience for coming out for the show, adding with a child-like softness, "It means a lot to me."
[ CONTINUED: collection of covers, but more ]
---
KRISTEN HAVENS, a freelance writer and poet, is a contributor to Renaissance Magazine.

PICTURES copyright © 2000 Epic Records.